High end gaming PC PCDUBAI PRIMIUM PC
Get your games smoother, faster, and beyond 1080p with this High end gaming PC
Get your games smoother, faster, and beyond 1080p with this high end gaming PC
CPU
Motherboard
Graphics Card
Memory
Primary Storage
Power Supply
Case
CPU Cooler
Components – best current prices
It's upgrade time! If you're looking to build yourself a High end gaming high end gaming PC of your dreams, our guide has got everything you need to find the best high-end components. Chances are, this isn't your first rig, but if you fancy taking a quick refresher course, here's our guide on how to build a gaming PC. The last thing you want to do is bricking your entire PC because you forgot to apply the thermal paste.
The rig we are building should easily let you play most games at 1440p and a stable framerate. Though, if you have dreams of 4K gaming, you'll need something a little more extreme (and expensive). We cost out at least 8800aed for this build since you're equipping one of the best CPUs and the best graphics cards on the market right now. If you're just upgrading, you can reuse some of your old parts like your power supply or case, which will help mitigate costs. If money is no option, take a look at our extreme gaming PC builds.
Of course, make sure that any part you're reusing is compatible with our Config, or else it'll lead to a giant headache later on when you try to boot your system. This PC build guide puts together the best components available to make you a rock-solid high end gaming PC that should keep you happy for a couple of years.
You should note that this list does not include peripherals like a keyboard and mouse. We will recommend that if you're still using a 1080p monitor to check out our picks for our favorite gaming monitor and score yourself a beautiful pg279 display that takes full advantage of your newly acquired hardware.
High End Gaming Pc Pcdubai Primium Pc Intel i7-10700K Overview
The Core i7-10700K 3.8 GHz Eight-Core LGA 1200 Processor from Intel has a base clock speed of 3.8 GHz and comes with features such as Intel Optane Memory support, Intel vPro technology, Intel Boot Guard, Intel VT-d virtualization technology for directed I/O, and Intel Hyper-Threading technology. With Intel Turbo Max 3.0, the maximum turbo frequency this processor can achieve is 5.13 GHz. Additionally, this processor features 8 cores with 16 threads in an LGA 1200 socket, has 16MB of cache memory, and 16 PCIe lanes. Having 8 cores allows the processor to run multiple programs simultaneously without slowing down the system, while the 16 threads allow a basic ordered sequence of instructions to be passed through or processed by a single CPU core. This processor also supports 128GB of dual-channel 2933 MHz DDR4 RAM and utilizes 10th-generation technology.
Graphically, the Core i7-10700K uses the integrated Intel UHD Graphics 630 chipset, which has a base frequency of 350 MHz and a dynamic frequency of 1.2 GHz. If you need even more performance, this processor is unlocked, which lets you overclock the processor over its maximum speed.
high end gaming PC ASUS Republic of Gamers Strix GeForce RTX 2080 SUPER Advanced Edition Graphics Card
ased on the Turing architecture, the ASUS Republic of Gamers Strix GeForce RTX 2080 SUPER Advanced Edition Graphics Card brings the power of real-time ray tracing and AI to your High end gaming PCgames. You'll be able to play your favorite PC games at 4K resolution. The RTX 2080 SUPER is not just about high-resolution gaming. Computationally intensive programs can utilize the GPU's 3072 cores to accelerate tasks using CUDA or other APIs.
The front panel of the card features a variety of outputs, including DisplayPort 1.4 and HDMI 2.0b. There is also a USB Type-C port with the VirtualLink standard. For cooling, ASUS implemented triple Axial-tech fans. The Axial fans reduces the size of the fan's hub, which allows for longer blades and an added barrier ring that increases durability and downward air pressure through the heatsink. The fans are also rated IP5X for dust resistance. There is also Aura Sync RGB lighting on the shroud and backplate. Using Aura Sync software, you can sync the RGB lights with other ASUS products for a customized gaming setup. With Aura Sync, you can sync to music, temperature-based color changing, or select from a variety of patterns and static options.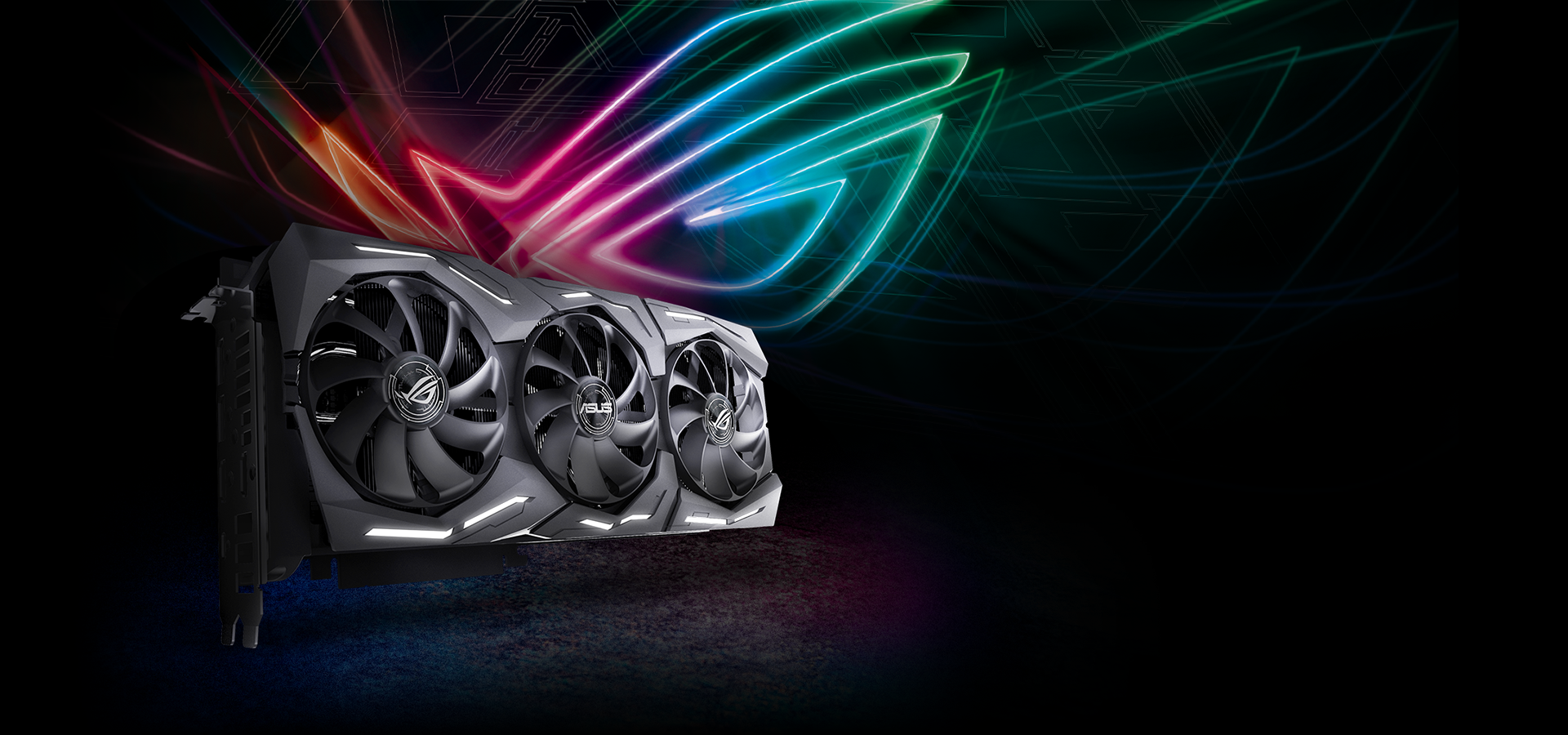 High End Gaming Pc Pcdubai Primium Pc 2020
TUF Gaming Z490-Plus distills essential elements of the latest Intel® platform and combines them with game-ready features and proven durability. Engineered with military-grade components, an upgraded power solution and a comprehensive set of cooling options, this motherboard delivers rock-solid performance with unwavering gaming stability.
When you build with a TUF Gaming motherboard, you also benefit from the TUF Gaming Alliance — an ASUS collaboration with trusted industry partners that ensures easier building, best compatibility, and complementary aesthetics from components to case.
Corsair Vengeance RGB Pro 16GB (2x8GB) 288-Pin DDR4 DRAM DDR4 3200 Desktop Memory | CMW16GX4M2C3200C16
High end gaming PC VENGEANCE® RGB PRO 16GB (2 x 8GB) DDR4 DRAM 3200MHz C16 Memory Kit — Black
CORSAIR VENGEANCE RGB PRO Series DDR4 overclocked memory lights up your PC with mesmerizing dynamic multi-zone RGB lighting, while delivering the best in DDR4 performance.
High end gaming PC Samsung 970 EVO Plus 250GB Solid State Drive SSD | MZ-V7S250BW
Built using their V-NAND 3-bit MLC flash technology for reliable performance, the 250GB 970 EVO Plus NVMe M.2 Internal SSD from Samsung offers enhanced bandwidth, low latency, and power efficiency. Designed for tech enthusiasts, high-end gamers, and 4K & 3D content designers, it delivers sequential read speeds of up to 3500 MB/s, sequential write speeds of up to 2300 MB/s, an endurance of up to 150 TBW, up to 1.5 million hours MTBF, AES 256-bit encryption, and support for both SMART and TRIM. Moreover, it has an M.2 2280 form factor, which is compatible with a wide range of devices, and utilizes the PCIe 3.0 x4 interface. Download Samsung's Smart Magician software to track your drive's health, performance, and install new updates, while Samsung's Dynamic Thermal Guard helps reduce the risk overheating to minimized performance drops.
High end gaming PC Seagate 2TB BarraCuda SATA 6 Gb/s 7200 RPM 64MB Cache 3.5 Inch Desktop Hard Drive
Seagate 2TB BarraCuda SATA Seagate 2TB BarraCuda SATA
Install the 2TB BarraCuda 7200 rpm SATA III 3.5″ Internal HDD from Seagate into nearly any computer with a 3.5″ drive bay. This versatile, reliable storage solution features 256MB cache memory buffer and supports SATA III connectivity while remaining backward compatible with SATA II and SATA I connections. Once installed, this BarraCuda drive offers data transfer rates of up to 220 MB/s making it easy to transfer even large files to and from the drive quickly and efficiently.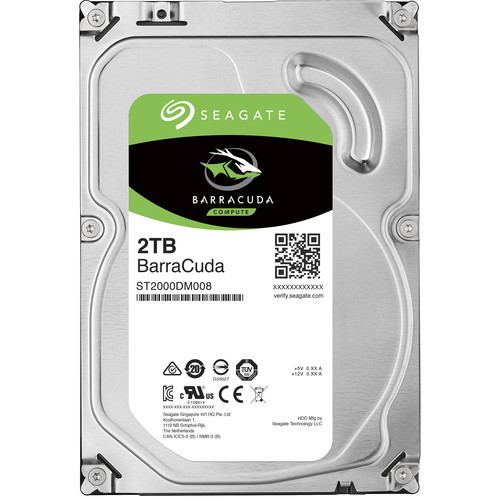 High end gaming PC Corsair RM750x Series 750 Watt 80+ Gold Certified Fully Modular Power Supply | CP-9020179-UK
80 PLUS Gold certified for lower power consumption, less noise and cooler temperatures

Tuned for low noise operation even at full load; MTBF hours 100,000 hours

Zero RPM fan mode for near silent operation at low to medium loads

100 percent industrial grade, 105°C rated Japanese capacitors ensure unwavering power and reliability

Fully modular cables, so you only connect the cables your system needs
Corsair Crystal ICUE 465X RGB Black Steel, Plastic, Tempered Glass ATX Mid Tower Computer Case – Black | CC-9011188-WW
Asus TUF Gaming GT301 With Tempered Glass ATX Mid Tower Case | 90DC0040-B49000
Corsair Hydro Series H100x High Performance Liquid CPU Cooler | CW-9060040-WW
Many enthusiasts will know that Corsair's most recent coolers – the likes of the H100i V2, the H115i Pro and the H150i Pro – are manufactured by Asetek, an OEM which also produces coolers for Fractal Design, ThermalTake, EVGA, NZXT and more. The Corsair H100x, however, is made by CoolIt which makes it more interesting than it might otherwise appear.
Corsair hasn't said anything about why the H100x is not made by Asetek, but given this cooler costs just high end gaming PC– which is practically bargain basement by Corsair's standards – an educated guess would be that by partnering with CoolIt for the H100x, Corsair can offer a 'simpler' product without the bells and whistles of its bigger brothers, for less money.
Specification
Coldplate Material: Copper
Tubing Material: Low Permeation Rubber
Radiator Material: Aluminum
Radiator Size: 275mm x 120mm x 27mm
Fans Included: 2 x SP120 PWM Fans
Fan Speed: 600rpm – 1700rpm
Fan Airflow: 57.2CFM
Fan Static Pressure: 2.08 mm H20
Fan Noise Level: 28.3 dBA
Intel socket compatibility: Intel LGA 1151, Intel LGA 1150, Intel LGA 1155, Intel LGA 1156, Intel LGA 1366, Intel LGA 2011, Intel LGA 2011-3, Intel LGA 2066
AMD socket compatibility: AMD AM2, AMD AM3, AMD AM4, AMD FM1, AMD F
All the above parts have 1 year Warranty
https://www.corsair.com/ww/en/Categories/Products/Memory/Vengeance-PRO-RGB-Black/p/CMW16GX4M2C3200C16